DISASSOCIATED KNITTING
Artist's Statement
Knitting techniques can be used to produce works of art that have qualities of painting and sculpture. The versatile characteristics of knitted yarn allow the artist to explore color, shape, pattern and texture in a traditionally craft focused medium. My mother taught me basic knitting techniques when I was five years old. Knitting has always been a satisfying activity for me. Over the years, though, I felt the need to go beyond the usual forms associated with craft knitting. I became intrigued with a wider artistic expression using the techniques with which I was familiar. Knitting, once liberated from its constraints, allows for wide creative possibilities of pure artistic expression.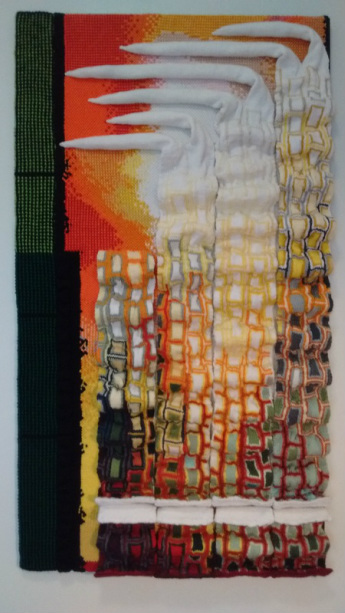 Untitled No. 18 (2017)
Acrylic yarn 57.5" x 32" x 3.5"